School Hours and School Procedures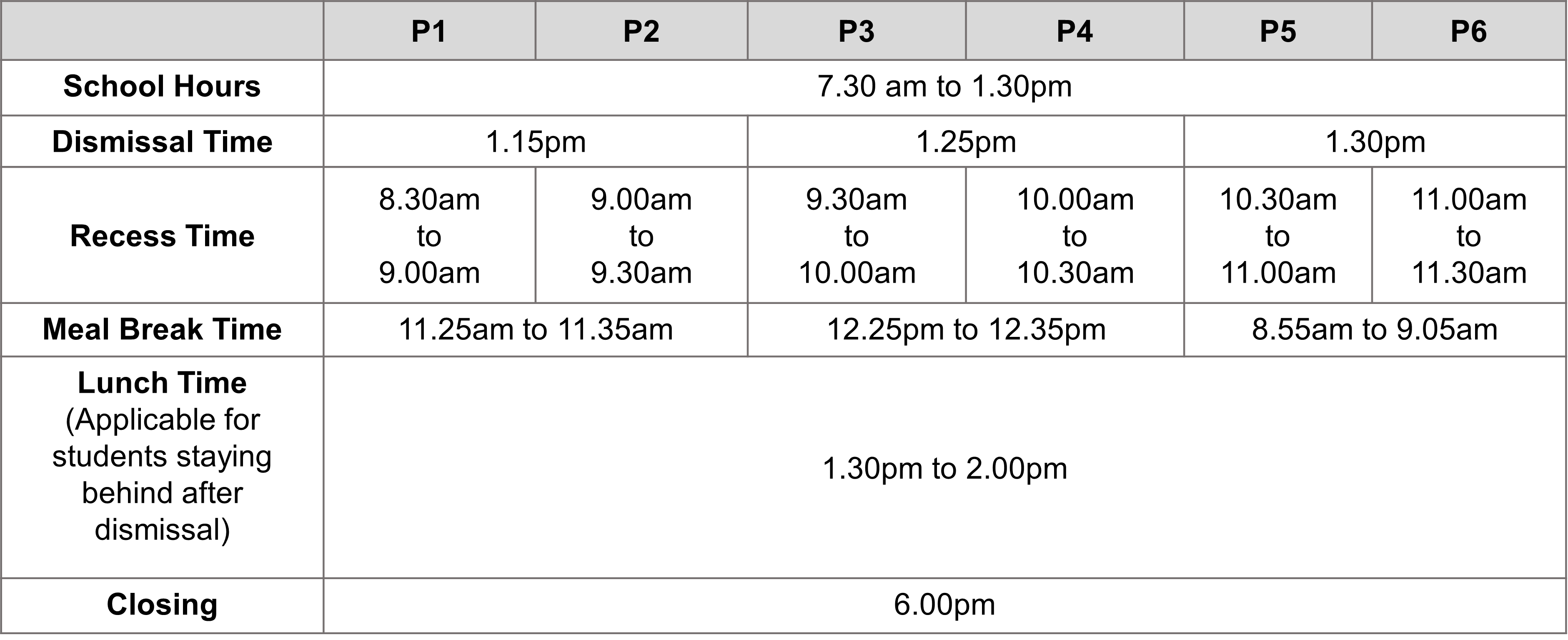 Absence and Early Dismissal
Any absence from school must be accompanied by a Medical Certificate or letter of excuse from Parent/Guardian upon returning to school. In the case of absence due to illness or other urgent family matters, please notify the General Office or email the Form Teachers on the day of absence. Absence from assessments must be accompanied by a Medical Certificate. Parents should arrange holidays within scheduled school holiday periods, outside of school term.
For early dismissal, parents/guardians are required to pick up their child/ward from the General Office.
Change of Transport Arrangements
To avoid confusion to the child, the school does not encourage changes to the arrangement of pick up from school unless necessary. Please notify the Form Teachers and the bus operator (if applicable) of any changes to the arrangements.